Bespoke TV, Entertainment Units, TV furniture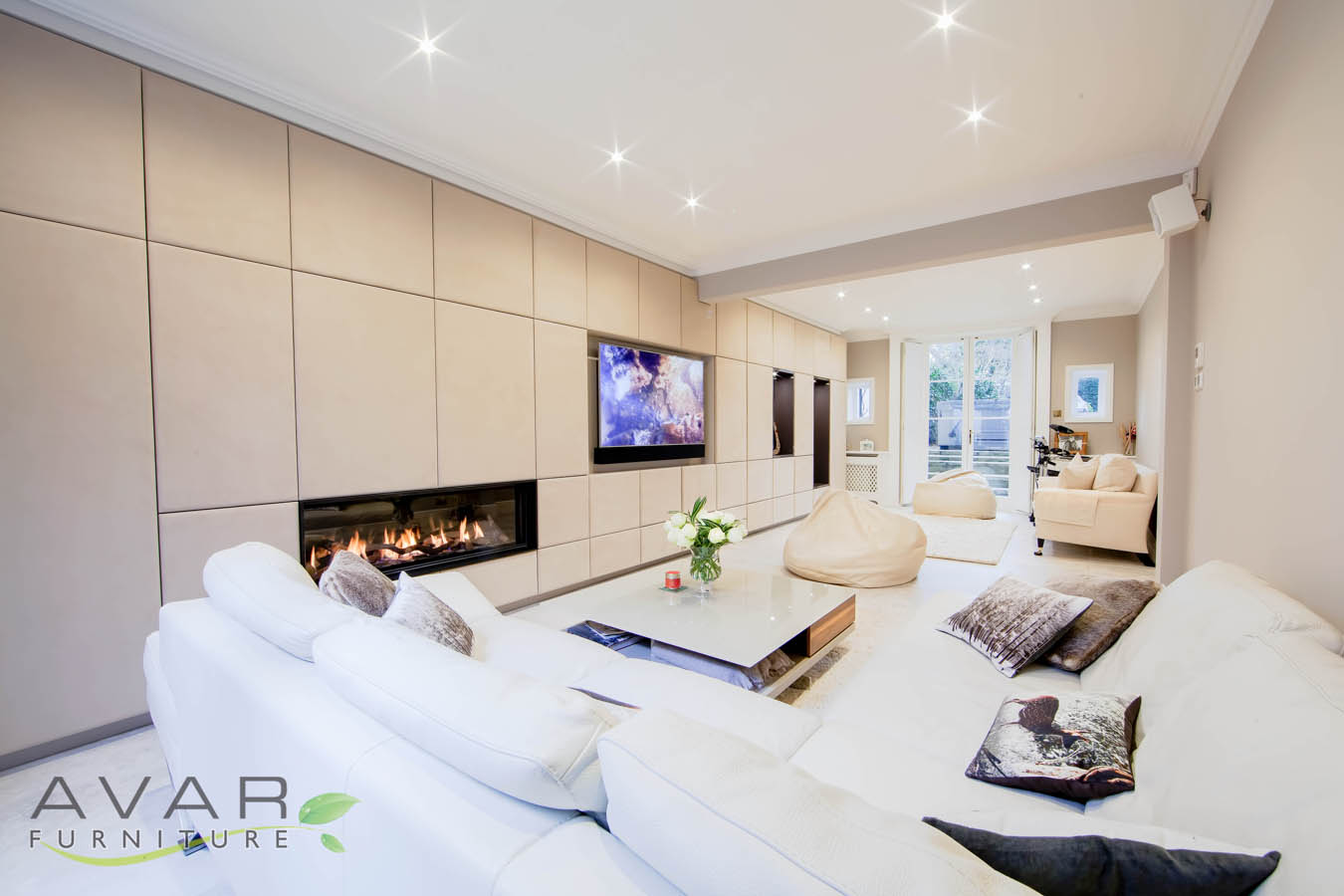 Home entertainment equipment is very much a focal point of the modern living room. Families are now entertained by large screen TVs, home cinemas and advanced audio systems. At Avar Furniture we pride ourselves in being able to provide our customers with top quality handmade bespoke entertainment units.
Our range of custom made home entertainment units are not designed exclusively for the living room. Many people also have a television set in the bedroom, so we provide the ideal furniture to house the TV; for example with a wardrobe TV entertainment unit.
Our bespoke TV units, which like all our products are made to order at our North London premises, are particularly popular. Modern TV sets are often accompanied by cable, satellite or Freeview boxes. These items, along with the cables, can be concealed discreetly within our TV units.
Home cinema is a major source of entertainment for families nowadays. We have the expertise to design, construct and fit bespoke home cinema units that enable you and your loved ones to watch films in real comfort. As with all the home entertainment units we produce, it will be designed to fit in with the rest of your furnishings, be they traditional or contemporary. Our units are also designed to hide unsightly wires and cables. This is achieved by incorporating holes in the units, through which the wires and cables are threaded. Other options include removable shelves, which allow sockets to be accessed and provide enough room for wires and cables to be shielded from view. All our products are manufactured to your individual specifications and designed to meet your specific requirements.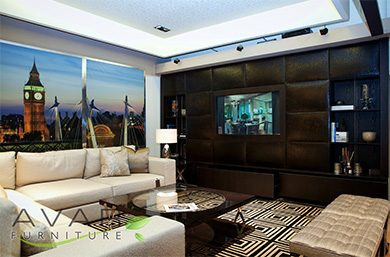 Our designers will discuss with you the type of home entertainment units you require. Following on from this precise planning is undertaken by our design team who will then provide you with computer generated images of how your new units will look. Even when the final plans have been drawn up, you will still be able to suggest changes that we will be happy to carry out.
When considering the type of home entertainment units to have installed you will have many options to choose from. One might be a bespoke media storage unit, with shelving for such things as DVDs, complete with dual speakers and ceiling mounted projector. Fitted AV storage furniture typically includes a unit holding a DVD player, satellite or cable boxes, as well as DVD storage shelving. As for the flat screen TV, the main component of any home entertainment system, it is often the focal point in the unit. It might sit proudly atop any wall length storage unit or below central floating shelving. An ideal way to optimise space may be to set the TV on a concealed cabinet, beneath open shelving.
The decision on the entertainment unit for your home is ultimately yours. Our design team and skilled craftsmen will provide the bespoke units you choose.
Bespoke TV, Entertainment Units, TV furniture for our clients in London